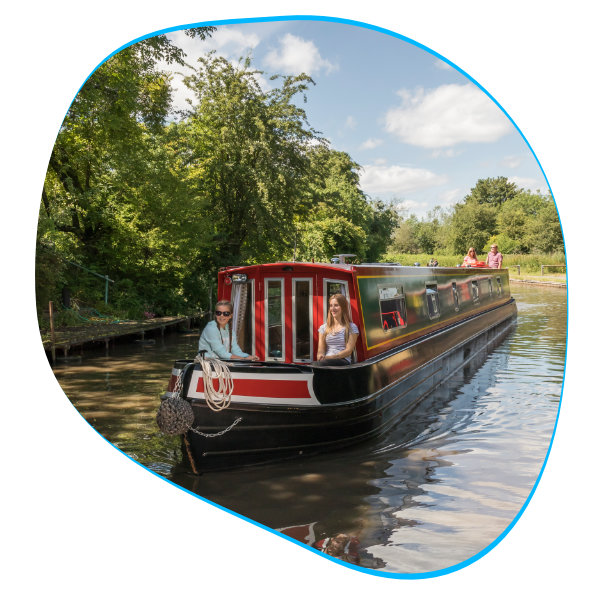 Why choose Anderton?
Anderton Marina is located in the North West of England ideal for cruising the Trent & Mersey and the Cheshire Ring. Located close to the marina is the historic Anderton Boat Lift, one of the seven wonders of the waterways. 
Fancy a day trip?
At Anderton, we have a day boat called Day Dream able to hold up to 12 people. It has in door and outdoor seating, a fridge, hob / grill, sink and a bathroom.
Prices from £99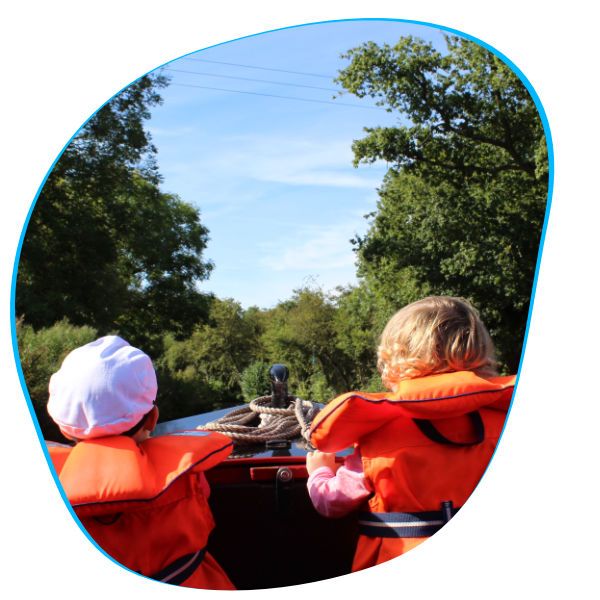 Keep in touch with us on social media to stay up to date with our offers and competitions.
Use hashtag #abcboathire and share your boating photos with us!
Anderton canal routes for holidays & short breaks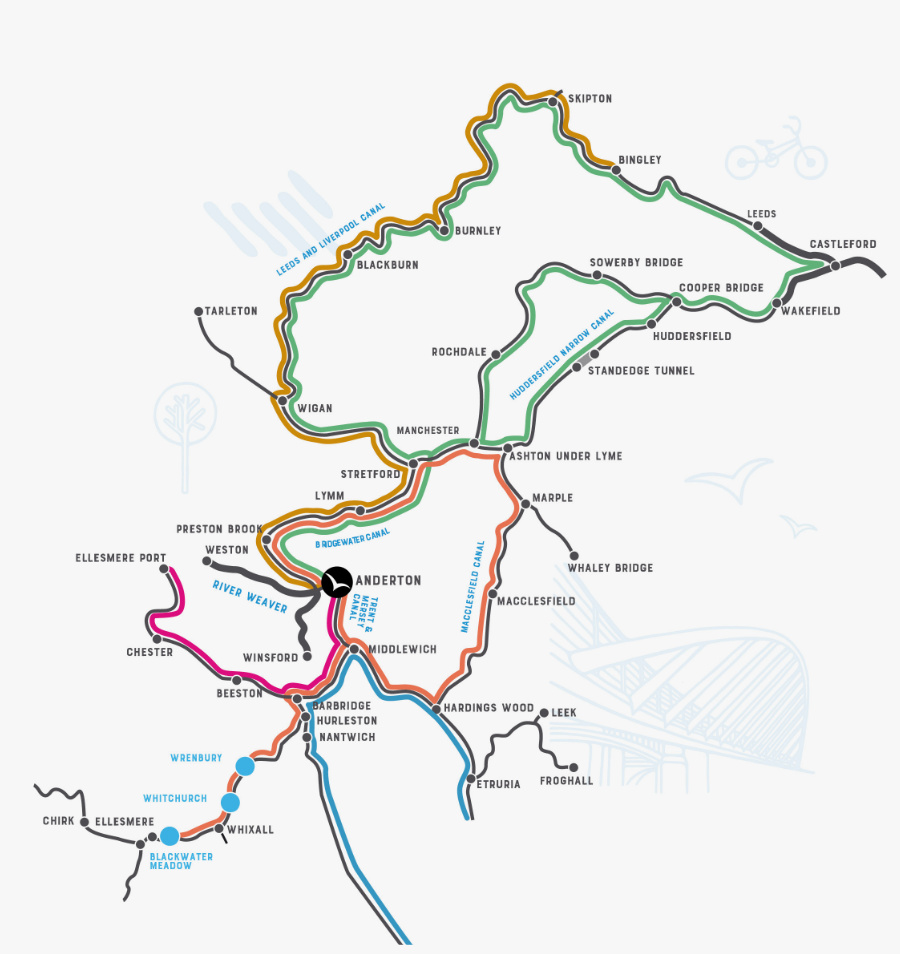 7 – 21 Night routes
Key: 

☉ Pennine Ring

 

☉ Cheshire Ring

 

☉ Chester/Rtn

 ☉ Bingley/Rtn 
3 – 4 Night routes